Time Tracking
Published Date: 16-11-2023
Read Time:
Time tracking or worklog is a feature of Jira which helps in measuring the time that your team spends on tasks and projects. Time tracking lets your Eng team record the time they spend working on issues. Sinergify helps you leverage this feature of Jira inside Salesforce.
Use Cases
With Sinergify Time Tracking feature , you can measure how long a task takes, whether you're on track to deliver on time , or if it takes longer than planned.

With the Sinergify feature you can make realistic  estimates of a task. Time Tracking helps to evaluate the challenging task by comparing the original estimates of time with the actual time logged.

A support team can see how long it takes to resolve a ticket, how much time has already been spent on it, and how much time is left.

Additionally, it can be helpful for upselling support Etc.
Setting up Time tracking in Salesforce
Step 1: Login to your Salesforce instance as an Admin user.
Step 2: Access the application 'Sinergify' via App Launcher (9 dots) and open the Admin   Setting Tab.
Step 3: Click 'Field Configuration' and subsequently click 'Project Mapping' .

Step 4: Select your desired Salesforce Object and Jira Project under "Choose SFDC Object" and "Choose a Jira Project" respectively.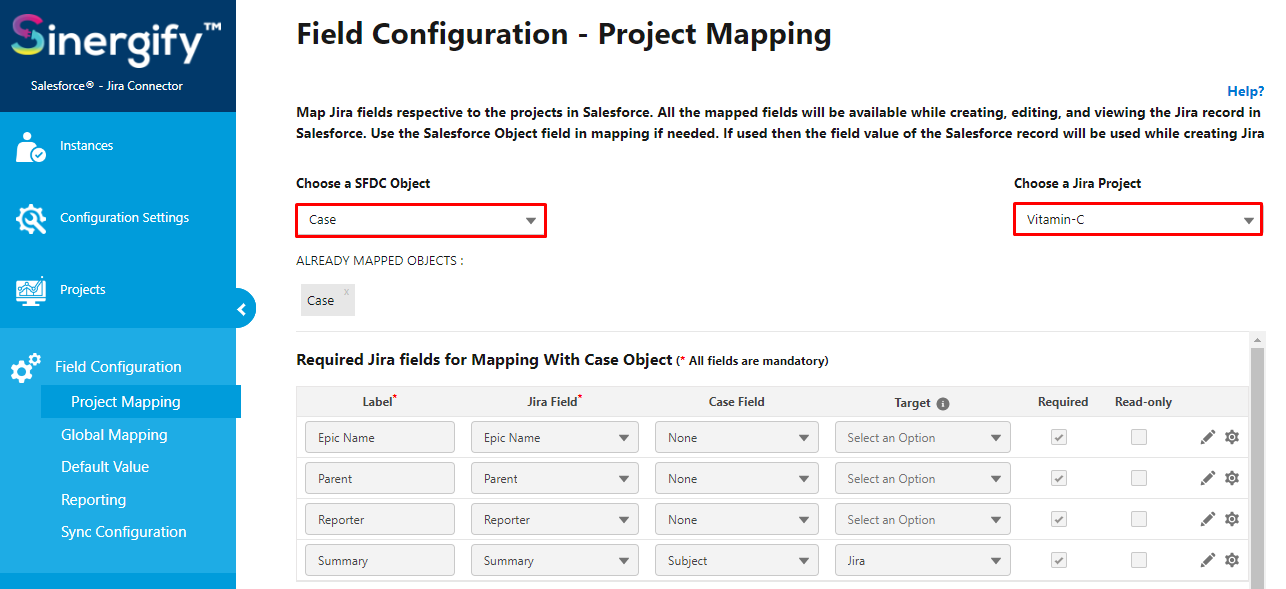 Step 5: Map additional (Time Tracking) Jira fields available in a selected Jira project. See the reference screenshot below :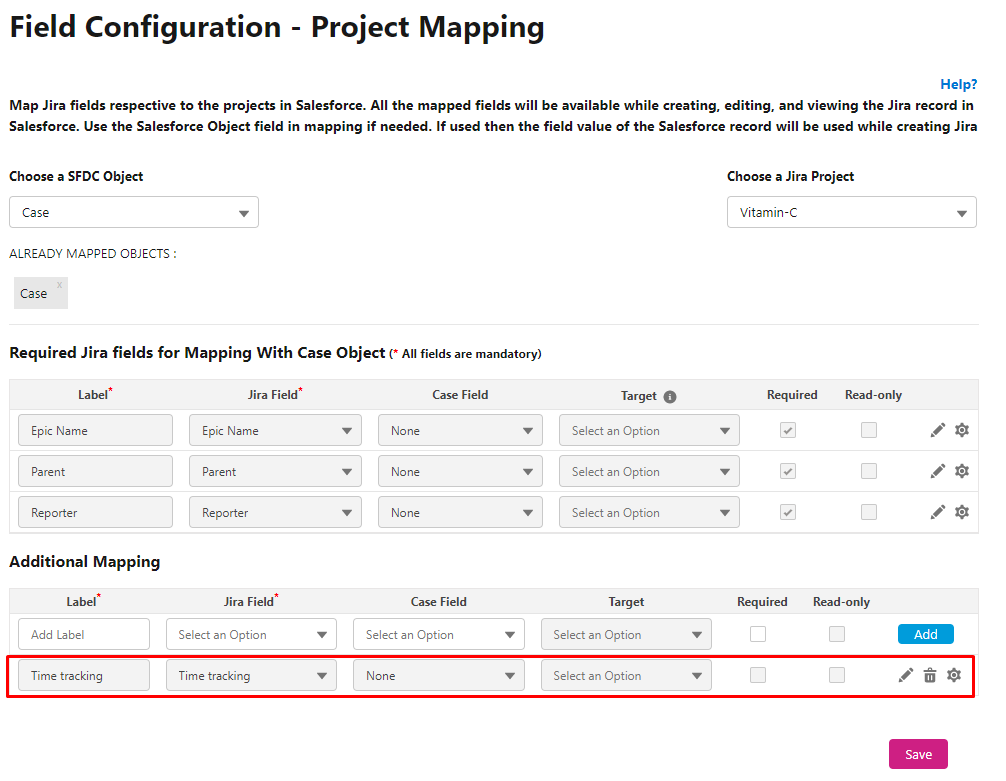 A new section (Time tracking) will now be visible on the  Create Jira screen which has the Original Estimate field .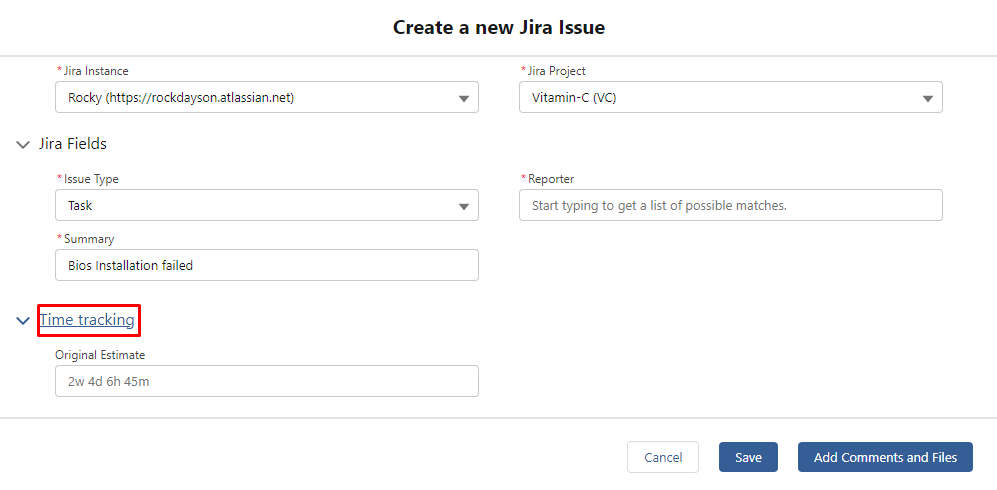 Note : If in case the Jira side Time Tracking feature configuration is changed then make sure to enable the "Enable Jira /History activity" Toggle button in Configuration settings to sync the changes in Salesforce.
Step 6: On adding the Original Estimate field value a progress bar will appear on the jira issue detail page along with the Original Estimate  value.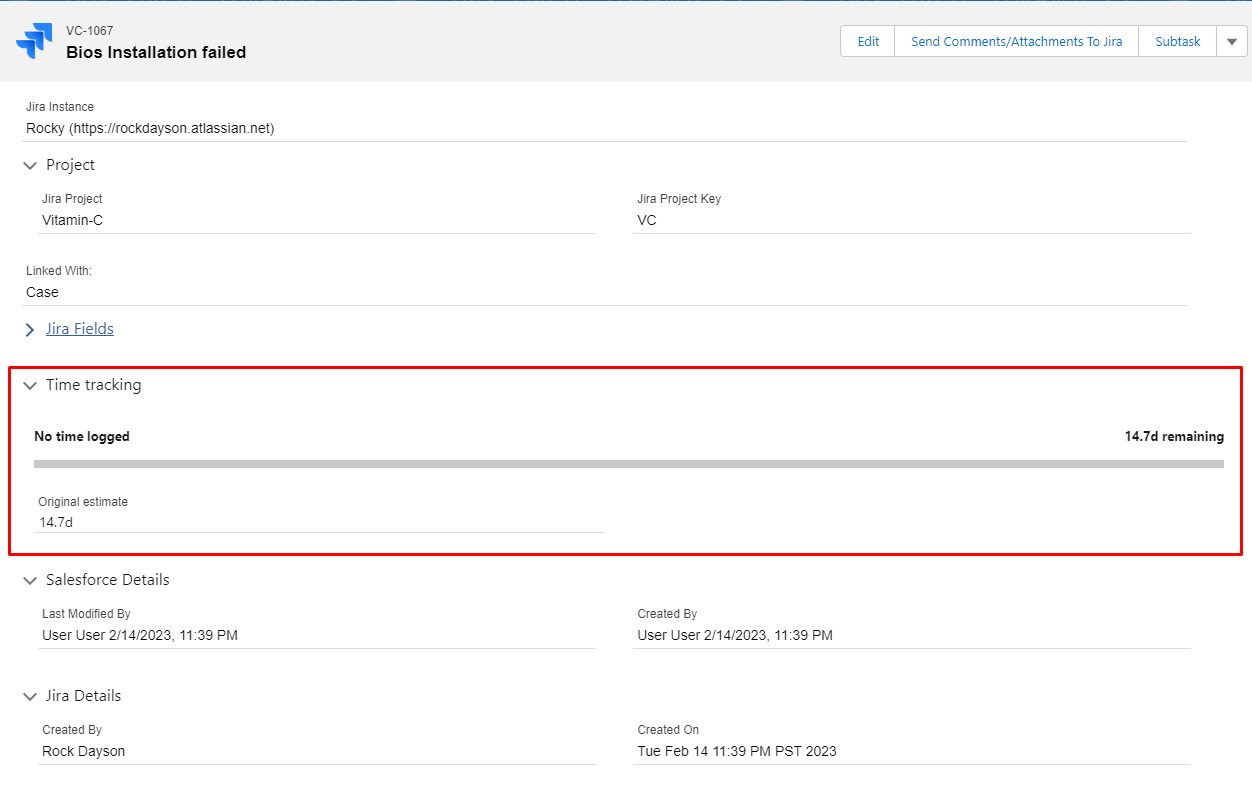 Step 7: On updating the Original Estimate field in Jira the mapped field will appear in salesforce and Vice versa.